Make Us Your Cincinnati Eye Doctor
Our doctors are highly trained in dealing with medical eye conditions, and we make sure we are equipped to diagnose and care for all eye health conditions.
Our optometrists are proud to provide our patients with the latest and most advanced technologies, including an Optical Coherence Tomographer in each of our offices. We have the most technically advanced diagnostic equipment to screen for eye diseases such as macular degeneration & glaucoma. Every office includes OCT technology, a visual field analyzer and retinal and glaucoma screenings.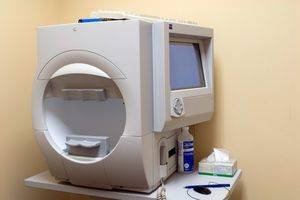 Eyes are important indicators of overall health, and it's important to have regular eye exams with an optometrist in Western Hills and Tri- County whether or not you wear eyeglasses or contacts. From the time you enter one of Dr. Timothy Kenkel and Associates' two conveniently located practices in Cincinnati, OH, our friendly trained staff will provide you with the most caring and professional optometric care.
Watch what some of our patients have to say about Dr. Kenkel and Associates:
Unbeatable Contact Lens Inventory!
If you are interested in trying contact lenses, or currently wear contacts, we carry the largest contact lens inventory. In most cases you will leave with your new contact lenses on the same day as your visit. If this is your first pair, we can usually fit you immediately with a trial pair of contacts, and you can go home wearing your brand new contacts, and no glasses!
Read more about:
SAME DAY Contact Lenses in Cincinnati, Western Hills & Bridgetown, OH
Need glasses? We're conveniently located next to LensCrafters to enable a quick turn around on new eyeglasses sometimes within 1-2 hours. Come in and browse through high quality, popular brands and budget-friendly eyewear for every member of the family!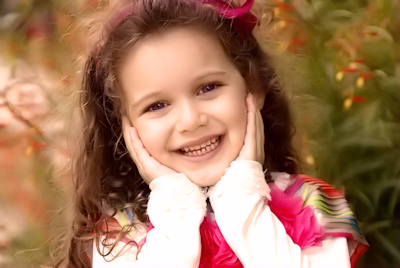 Walk-Ins Welcome!
Our office takes most insurance plans. You don't even need an appointment for to see an eye doctor for an eye exam. If you are in the neighborhood and realize that you haven't had an eye exam for awhile, come in and a doctor will be able to give you a complete eye exam on the spot. We're your one-stop shop for your regular eye exam and all of your eyewear.
So whether you need a routine eye examination, treatment for eye disease, consultation for eye surgery such as LASIK or cataract surgery, lost your contacts, or have an eye infection, Dr. Timothy Kenkel and Associates are open 7 days a week, to provide you with the best treatment, advice, and follow up care.
PRINCETON PIKE OFFICE
Timothy P Kenkel & Associates
11700 Princeton Pike
Cincinnati, OH 45246
Phone: (513) 671-5020

HOURS

Weekdays 10:00 am – 7:00 pm
Saturday 10:00 am – 6:00 pm
Sunday 12:00 pm – 4:00 pm
GLENWAY AVE OFFICE
Timothy P Kenkel & Associates
6026 Glenway Ave
Cincinnati, OH 45211
Phone: (513) 661-4450

HOURS

Weekdays 9:30 am – 7:00 pm
Saturday 9:30 am – 5:00 pm
Sunday 12:00 pm – 4:00 pm
Q&A with Dr. K
Dr. Kenkel Answers Your Eyecare Questions
My vision is blurred. Do I need to get a new prescription?
There are many people that think they need a change in their prescription because their vision is blurred, but really their vision is blurred because they have Dry Eye syndrome. Classic symptoms of dry eyes would be fluctuating vision when using a computer, because your blink rate slows when looking for extended periods of time at the screen and your not re-wetting your eye (cornea). The remedy would be to increase your blink rate by consciously remembering to blink your eyes when looking at a monitor and if need be, add a lubricant such as Systane or Blink. If your condition doesn't improve, you should come into our office for a consultation.
Arrivals
Coming this summer – a revolutionary high-end technology that will minimize the questions you need to answer in order to get your eyewear prescription.
Clarifye – The digital eye exam that shows you more. Ask us for more details.
Aug 30, 2016
It is important to teach your children about eye health and safety from a young age. This includes awareness about how your overall health habits affect your eyes and vision as well as how to keep your eyes safe from injury and infection. Starting off with good eye habits at...
---
Protect your eyesight with quality care – your vision is worth it.